ISO 9001 – This is an internationally recognised QMS (Quality management system) that guarantees customer communication and satisfaction.
---
OHSAS 18001 – Enables our organisation to provide the best-practice occupational health and safety procedures with OHSAS 18001 certification. By achieving OHSAS 18001 certification we are able to demonstrate that health and safety risks are being managed effectively within our organisation
---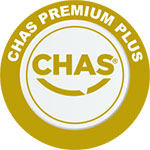 CHAS – Contractors of Health & Safety Assessment Scheme is enhancing our overall dedication in being aware of Health & Safety issues
---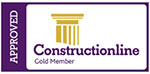 Construction Line – As Construction line is a national online database, UK's largest register for pre-qualified contractors and consultants this is a great tool which helps us to market our organisation.
---
ISO 14001 – The Environmental Management System (EMS) helping us to reduce waste, energy and water use to improve efficiency towards the changes to the environmental legislation.
---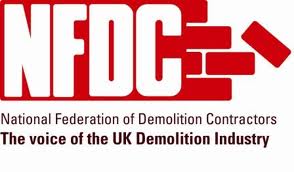 NFDC – Recognising our company as a reputable and trustworthy company, allowing us to work with an increasing number of local authorities as well as many public and private organisations.
---

NDTG – The NDTG is an Accredited NVQ Centre offering Level 2 and Level 3 qualifications providing specific and relevant training opportunities to demolition workers.
---

European Demolition – The European Demolition Association is the leading platform for national demolition associations, demolition contractors and suppliers
---